Mr. Media Features Xander Demos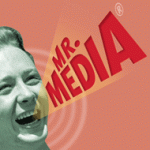 A few weeks ago, Mr. Media, Bob Andelman interviewed metal shredmaster, Xander Demos for his world-renowned website, www.mrmedia.com. Mr. Media, Bob Andelman, conducted the interview with Xander via video skype, which includes some of Xander's trademark shredding, too. Check it out right here:


More than 1,000 exclusive Hollywood, celebrity and pop culture audio and video podcast conversations by Mr. Media®, a.k.a., Bob Andelman, with newsmakers in TV, radio, movies, music, magazines, newspapers, books, websites, social media, politics, sports, graphic novels, and comics.


---
Leave a Reply