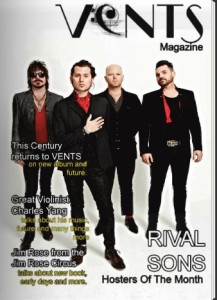 Canadian country singer/songwriter, Marshall Dane was recently interviewed by international music publication Vents Magazine. Here's an excerpt of that conversation:
Vents: Alcohol Abuse – can you talk to us more about the track?
Marshall Dane: It's fun, fast and it's got a crazy chorus and it's a heck of a lot of fun to line dance to!! It's not about drink in' booze…it's about spill in' booze!!! And that's a shameful waste:)!
Vents: So how was the recording and writing process behind One Of These Days?
MD: Where to begin?! I wrote the first two songs for the album in July of 2011 and finished up with a collection of over 45 tunes… made a short list…made it even shorter…then pounded away in the studio for 3 weeks in June 2012….planned our strategy…and launched the title track One Of These Days in April of 2013! It was an emotional year leading into the writing of this album and it lurks within the lyrics of some songs. Said that, I believe in hope and love and salvation…and that always prevails…in each tune!!
Read the entire interview at http://www.ventsmagazine.com/marshall-dane/.
Vents Magazine is a free online music and entertainment magazine born in March 24th, 2009. Created by music lover Rafael Jóvine, who wanted to create a magazine to spread the word of those bands that are so often not received by other types of magazines.