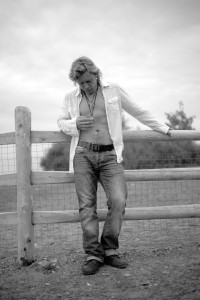 Marshall Dane seems to be popping up everywhere these days. A brand new interview has posted to The Country Startpage, based in the Netherlands. Here's a brief excerpt from the interview:
The Country Startpage: What was the most memorable day in your musical career and tell us why.
Marshall Dane: The day my first song was played on the radio…I kept missing it…Until finally I was almost home…and they announce my tune coming up next… it started accidentally before they quickly caught it and went to a news break….I waited….and then boom!!! the first chord rang out like a rock song and I cranked it up with a silly little grin….I can still feel it.
Find out more about this Canadian heartthrob at http://www.countrystartpage.com/interviews/marshalldane.php.