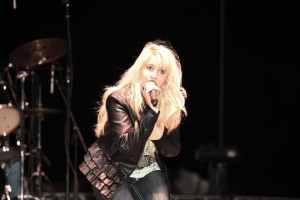 FOR IMMEDIATE RELEASE
Pittsburgh, PA – Jan. 28, 2013 – MTS Management Group and Josey Milner are happy to announce that Josey has signed with HGN Entertainment for regional club bookings and promotion. The Livingston, Texas-based agency will handle upcoming club bookings in Texas, Missouri and surrounding states. HGN will also be promoting Josey to local lmedia outlets, including Fox TV in Dallas.
"We're excited to be working with Jason McClelland and the folks at HGN," said Michael Stover of MTS Management Group, Josey's manager. "They've got a very talented stable of artists. Josey's single is doing very well at radio right now, and we hope to capitalize on the airplay, by getting her on the road very soon."
Josey's single, "Not Pretty Enough" is currently climbing two US country music charts, New Music Weekly and Music Row. She recently returned from the first leg of her radio promotional tour in support of the single. She will continue with the next leg of promotion in Iowa and Missouri, within the next several weeks.
HGN Entertainment is a sister company of Home Grown Nation Radio Station. Broadcasting on 1250 AM in Livingston, TX, they are a Texas Music Chart and New Music Weekly reporting station. For more information, visit http://www.homegrownstation.com.
Josey Milner is a 17-year-old country singer from Kansas City, MO. She is a former rodeo rider and pageant winner. Josey is also a spokesperson for national anti-bullying charity, Angels and Doves. She is booked by Creative Community Artists for state fairs. For more information, visit http://www.joseymilner.com.