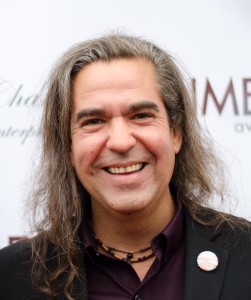 MTS Management Group is pleased to announce that Ed Roman will be returning to Rogers TV's "Daytime" program.  Ed will make his second appearance on the show, this Tuesday, February 3rd, 2015. He will perform live, to promote his latest single and video, "I Found God." The show broadcasts from 11am-12 noon Eastern Time. In Barrie, Ontario, the show airs on Rogers TV Cable 10.

According to the Rogers TV website: "Hosts Melanie Case and Will Nash bring you daytime weekday mornings LIVE at 11AM. Each day, Mel and Will offer up a healthy portion of meal ideas from chefs around the region. Cooking segments with easy step by step instruction are always a viewer favourite. Local groups and organizations join us daytime to promote upcoming fundraising events and share the vision and mandate of their work. Enjoy LIVE music from local musicians or be entertained with interactive demonstrations from yoga to craft making. Young, old, male or female, daytime has something for everyone. daytime spotlights the community with so many new and exciting shows to look forward to. It's LIVE, it's entertaining and it's local."  For more information, visit http://www.rogerstv.com.
Ed Roman is an award-winning singer/songwriter and multi-instrumentalist from Shelburne, Ontario.  Performing 90% of the music on his latest album, Ed is fast becoming known as one of the most interesting and intellectual musicians on the planet. He is a 2014 International Music and Entertainment Association (IMEA) Award Winner.  Ed will be performing in the US, for the Millennium Music Conference, SXSW, and SS Cape May, beginning in February.  For more information, visit http://www.edroman.net.