MTS Management Group is happy to announce Ed Roman and Jiggley Jones will be performing sets during the 19th Annual Millennium Music Conference. The conference will be held February 19-21 in Harrisburg, PA. Ed  will perform a 40 minute showcase at 9pm on February 20th, followed by Jiggley Jones at 9:45pm, at The Blue Moose Bar and Grille, located at 6791 Linglestown Road.  Also on the bill are Chuck Schaeffer, Justin Angelo and the Experience, and Mike Rydock. Admission is free for this 21 and over event. For more information, call 717-221-1124.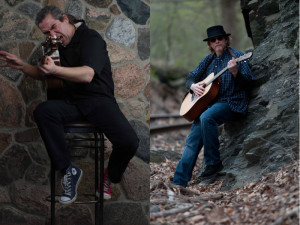 Ed Roman will be performing songs from his critically acclaimed album, Letters From High Latitudes, while Jiggley Jones will perform tracks from his Lamon Records Nashville release, …A Mountain, A Struggle, A Tunnel, A Light…  Both artists are 2014 International Music and Entertainment Association (IMEA) Award Winners.
The Millennium Music Conference is an annual event that features 3 days of panels, clinics, workshops, mentoring, demo listening sessions, and a music business trade show, held in and around the city of Harrisburg, Pennsylvania. Millennium Music Conference Showcases create an exciting and valuable platform for new talent. Performing at the annual event and networking with other musicians, music industry professionals and music fans in this unique conference environment can be integral to careers.  For more information, including a full schedule of venue performances, visit http://www.musicconference.net/.
Ed Roman is a Shelburne, Ontario, Canada-based singer/songwriter.  Known for his eclectic song stylings, Ed has received airplay on more than 100 AM/FM stations across North America.  In addition to his IMEA Award win, Ed is a 2014 Artists Music Guild Heritage Award Nominee, a 2015 Artists In Music Awards Nominee, and a first ballot Nashville Universe Awards nominee. Ed will also perform at SXSW conference in March.  For more information, visit http://www.edroman.net.
Jiggley Jones is a Coatesville, PA-based singer/songwriter. He is the 2013 IMEA Songwriter of the Year. He is also a three-time New Music Awards Nominee, an AMG Heritage Awards Nominee, an Independent Country Music Association Awards Nominee, and a first-ballot Nashville Universe Awards Nominee. Jiggley will also perform at the SS Cape May conference in New Jersey.  For more information, visit http://www.jiggleyjones.com.