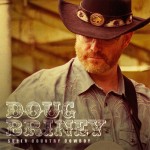 MTS Management Group is pleased to announce their clients, Doug Briney, Jiggley Jones and Josey Milner have been named among the top artists on the Roots Music Report's Best of 2014 year-end charts. The year-end charts rank the songs and albums that received the most airplay during the year, on RMR reporting stations.  Doug Briney placed two singles on the True Country Songs year-end chart, "Super Country Cowboy" (TMG, #46) and "Unknown Soldier" (TMG, #54.) Jiggley Jones charted on the Americana Country Songs wrap-up with "Walk On Me" (Lamon Records, #43) and on the Americana Country Albums chart with "…A Mountain, a Struggle, a Tunnel, a Light…" (Lamon Records, #97.) Josey Milner came in at #38 on the Hot Country Songs 2014 chart with "Cowgirls" (MTS.)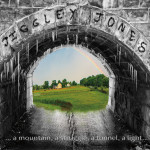 Former MTS artists, Western Avenue and Amy Rose, were also recognized for their 2014 releases. Western Avenue's self-titled release (MTS) finished the year at #84 on the Hot Country Albums chart, while Amy Rose placed "Sunshine" (MTS/Wild Rose Music) at #86 on the Hot Country Songs chart and "Country Crazy" (MTS) at #33 on the Country Songs chart.
"2014 was truly a special year for us, here at MTS," said Michael Stover, head of the company.  "Radio was so good to our artists, and we appreciate every single station that invested that precious airtime in them.  We couldn't do what we do, without their support.  I hope they know how important they are to us.  It's a real honor to have our artists recognized by such a renowned chart, too.  Thank you Roots Music Report and radio everywhere, for all you've done for our artists!  Here's to 2015!"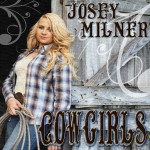 Roots Music Report compiles radio airplay data reported by radio station DJ's, Music Directors and Program Directors around the globe that play all forms of roots music, so that each week you can see which artists are being played the most on these stations. For more information and to view the charts, visit http://www.rootsmusicreport.com.