Countrified Canada Asks Amy Rose About Her Favorite Things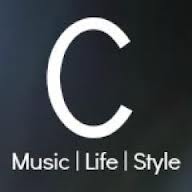 Amy Rose recently sat down for an interview with Countrified Canada:

(Originally Published By Countrified Canada)"Your first and second albums were they produced in Canada?

Yes they were!!! My first album "One Special Girl" was produced in Wasaga Beach, ON and my second album "The Last Of The True Believers" was produced in my hometown of Midland, ON…

Your third album was produced in Nashville, how did it feel to record in Nashville?

Working on my third album has been an extreamly exciting time for me… I have always wanted to go to Nashville, TN the heart of country music to cut an album, so I ecstatically thrilled when I got the opportunity to do so… With this project it was a 50/50 split, meaning all instrumental tracks were done in Nashville, TN at Sony Tree Studio and the vocal tracks were done in Vaughan, ON at Richcroft Studio…"

Read the rest of the interview in Countrified Canada's Center Stage column at http://www.countrified.ca/2013/01/09/amy-rose/

Countrified Canada, is a place where Country Music and life collide. A Canadian online destination for country music fans looking for the latest on the music, the artists and the lifestyle they are passionate about. We contribute to the experience by providing the latest news, music, reviews, styles, and stories from Canada's vibrant Country music scene.
---
Leave a Reply