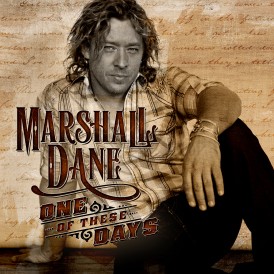 MTS Management Group is proud to announce the signing of Canadian country music artist, Marshall Dane, to a publicity and promotions deal. MTS will handle publicity for the Ontario-based singer. MTS will also oversee the US and international release and radio campaign for Marshall's single, "Alcohol Abuse." A February 10, 2014 radio release is scheduled, with a spring US radio tour in talks.
"We are absolutely excited and thrilled to be working with the incredible talent that is Marshall Dane," said Michael Stover of MTS Management Group. "Marshall is one of those acts that, the first time you hear his music, you are blown away. He's got a sound that is all his own, that is truly radio-ready, with great songs from some of the best writers in Nashville. I think radio is going to jump all over 'Alcohol Abuse,' and I look forward to getting this record out there."
"Alcohol Abuse" is from Marshall's latest album, One of These Days, released in May 2013. The song was written by Country Hall of Fame Songwriter Kim Williams (Garth Brooks, Reba McEntire, Rascal Flatts) and Grammy Award Nominee, Billy Yates (Gary Allan, George Strait, Kenny Chesney.) In addition to Marshall Dane's smooth-as-aged-whiskey vocal delivery, the track features Jeff Fountain (bass), Corey Thompson (drums), Mike Bonnell (keys), Dan Brodbeck (Guitar), Doug Johnson (steel) and Shane Guse (fiddle.)
Marshall Dane is a two-time Ontario Country Music Association Award Nominee, for Best Male Vocalist and Best Album. He has performed with Alan Jackson and Emerson Drive, in addition to receiving a nomination to represent the New Artist Showcase at the 2011 Canadian Country Music Association Awards. He has also toured extensively with his solo band. Marshall is signed with Danny Goldberg and Don Burton's Gold Lake Records. For more information, visit www.marshalldane.com.