Martin X. Petz – Chained
I-TUNES: https://itunes.apple.com/us/album/chained/id1050269394
This sort of raw, yet delicately rendered, sincerity is in short supply. Rock, rap, country, all of the major popular music genres are littered with talents who have made a gloomy fortune pretending and performing for audiences too jaded to care. Martin Petz is beyond that. His second release, Chained, takes on familiar structures , but the voice and guiding its base spring from something increasingly unfamiliar to devoted music listeners – honesty. It will be difficult for anyone to finish listening to this album and not believe they've just met the real Martin X. Petz, completely unvarnished.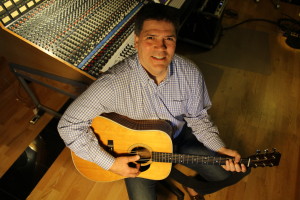 He puts his best foot forward with the title track and opener. "Chained" is exquisitely performed  acoustic fare with a deeply felt, occasionally quavering vocal. Petz maintains a skilled balance between the stripped back sonics and his moving vocal so that each quality moves in concert with each other rather than simply providing empty ornamentation. "It's Hard" will resonate with countless listeners and Petz capitalizes on that familiarity with another focused vocal turn that never overplays its hand. Moreover, the song reflects the album's template – Petz lays down testimony after testimony about the grit and grime of real life's joys and disappointments over a breezy pop country backing full of melody and inventiveness. These are sturdy songs and it's hard, if not impossible, to respond to them.
"Kinship" is one of the album's best songs lyrically and Petz rises to its challenge. It's an attractive subject for a song, in the sense that listeners haven't heard such musings since time immemorial like the love songs forming the bulk of the album, and Petz explores it completely with surprising poetic verve. "All That I Am" is another of Chained's finest moments thanks to its breathtaking intimacy. He builds the song around his acoustic guitar work and vocal with occasional bits of percussion peppering the track. Chained employs a brass section on a few cuts and one of these, "Jesus Loves Us So", manages to strike for real musical depth while never rendering it inaccessible. The accessibility of these songs is important – through this point in the album, Petz has earned a listener's trust thanks in no small part to its coherent structure and its refusal to bite off more than it can chew. This is disciplined songwriting focusing on the essential – connecting with its audience.
The retro-infused country of "Run Ride Leave" bristles with a Tex-Mex feel that doesn't sound at all out of place against the album's guiding stylistic aesthetic.  Like all of the album's songs, it further benefits from a superb arrangement. The penultimate song, "This Love", flirts with rock and roll energy heard in earlier songs like "It's Hard", but nevertheless maintains the album's low-fi direction with acoustic guitars. The album's final song, "Jesus Can You Hear Me", revisits some of the southwestern influences heard in "Run Ride Leave", but there's considerable musical and lyrical vulnerability here missing in the earlier song.
Petz has scored big with this latest release. Chained shows an emerging songwriting who is consolidating his skills and turning an eye towards the future. He does a remarkably spotless job of marrying his religious convictions with the material and never lapsing into ministry or heavy-handed sermonizing. This is a strong album lightly straddling a number of genres and makes a strong first impression.
8 out of 10 stars.
Pamela Bellmore