Amy Rose Climbs 7 Spots, Josey Milner "Prime Mover" On New Music Weekly Chart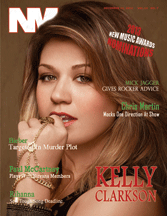 Another week of radio airplay is on the books, and it's more great news for MTS Management Group artists, Amy Rose and Josey Milner. Amy's latest single, "I Just Want You To Know" continues to leap up the New Music Weekly country chart, jumping another 7 spots to land at #32. The track also made its debut at #25 on the NMW Indie Chart, which lists only the Top 30 independent releases. In only its 9th week of release, Amy's single is the fastest rising track in MTS Management history. Congratulations, Amy!


Meanwhile, Josey Milner's latest single, "Not Pretty Enough" climbed one spot to #64 on the NMW country chart, landing just ahead of Jarrod Niemann at #65 and Jana Kramer at #66. Josey's single picked up 3 new reporting stations, and added 97 new spins this week. That spincrease earned Josey a "Country Prime Mover" designation again. Way to go, Josey! Please request both artists on your favorite country radio stations.
---
Leave a Reply