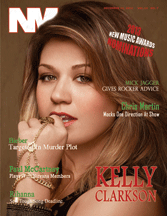 The New Music Weekly chart numbers for week-ending January 4, 2013 are out, and it's more good news for MTS Management Group artists, Amy Rose and Josey Milner. Both artists' singles are continuing to rocket up the country airplay chart, making them both a "Spincrease leader," which indicates the largest increase in spins over the previous week's count, and a "Country Prime Mover," which denotes the greatest percentage in spin increase. Here's the breakdown for each:
Amy Rose's latest single, "I Just Want You To Know" leaps an impressive 10 spots to #39 this week, just ahead of Montgomery Gentry's "I'll Keep the Kids" (#45) and two back from Tim McGraw's "One Of Those Nights" at #37. The single gained +67 spins over last week, for a total of 1041 spins this week. This was a "spincrease" of 7% over last week, enough to put Amy right behind Big & Rich and Jason Aldean on the "Country Prime Movers" list. Congratulations, Amy!
Josey Milner's single, "Not Pretty Enough" vaulted 18 spots from #83 to #65 this week, just ahead of two Elektra artists, Farm Inc ("Be Grateful", #66) and Jana Kramer ("Whiskey", #67.) Josey's song gained an impressive +76 spins, for a total spin count of 311. This was a "spincrease" of 32%, making Josey the #2 "Country Prime Mover" this week, just behind Darius Rucker's "Wagon Wheel," 59%. Way to go, Josey!
Please keep your requests going to country radio for both singles!